Sensory Lists – Part 2 — Sound
Sound also bombards us. We seldom experience a moment of absolute silence. There are always conversations, coughing, rustling, music, background noise going on all of the time. Again, our brain filters the excess noise out to keep us sane. But each environment has its own sound signature. Conversation has volume and intensity, and voices might have accents or unique verbal "tics." We choose the music blasted into our ears through earbuds, or forced upon us via a TV soundtrack, or over the PA at a Target.
---
Using Sound to Enhance Your Creativity
Background noise also helps define the soundscape: movement of people or vehicles within the room or far away; the sound of machinery or air being circulated via heat or air conditioning; doors opening and closing, computers beeping, mice clicking (or squeaking or skittering depending where you're at), birds singing, wind blowing, rain falling.
Sound is ever-present and a key element of description that can change the tone and atmosphere in a scene. Have you ever seen a clip of a movie without background music? It is a very strange experience.
Here is a great example of how sound can change your entire perception of a situation. This is the intro to Full House, that campy 90's sitcom, but with changes to the theme song from upbeat to dark and ominous. Add some clips of dialog without a laugh track, and the effect is disturbing.
How Authors Use Sound
When writing fiction about a specific time in the past, it is sometimes helpful to listen to the music played during that era. Who doesn't associate the swing music of Glenn Miller and Benny Goodman with the early 1940's and World War II? And what better represents the turmoil in the U.S. during the 1960s than the rock music popular at the time? Plugging into the music can help you plug into the past.
Many writers listen to music while writing. Some listen to movie scores to evoke certain feelings or types of scenes. The music helps the writer play out the scenes in their heads.
Sometimes the writing process is all about getting into the zone and Tucker Max has come up with 32 Best Music Playlists & Songs to Listen to While You Write.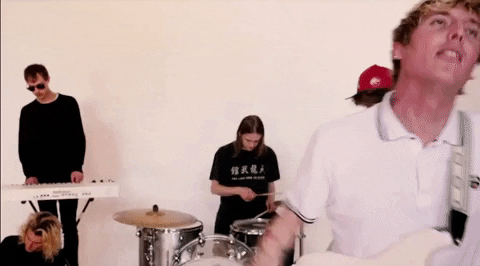 Many authors have not only have favorite albums and artists, but construct entire playlists and publish them on Spotify and Amazon Music.
Sarah Maas author of numerous YA fantasy novels including the best-selling Throne of Glass and Court of Thorns and Roses series uses scores from famous movie soundtracks including Peter Jackson's Lord of the Rings trilogy, Indiana Jones movies, and from Disney movies such as Moana and Tangled.
Jenny Han, the author of To All the Boys I've Loved Before, has her own Amazon playlist that inspired the book (scroll about halfway down the listing for it).
Marissa Mayer, the author of numerous books including Instant Karma, Renegades, and the Lunar Chronicles has a page on her website dedicated to playlists for her books.
Ernest Cline has a Spotify playlist for his mega-best-selling book Ready Player One.
Or another Spotify playlist inspired by John Green's Turtles All the Way Down.
One author, Rainbow Rowell, takes creating dedicated playlists to the next level by creating "mix tapes" for each of the characters in her book Eleanor & Park.
You can find hundreds of other playlists with a simple Google Search inspired by authors during writing processes, that inspired the books that they wrote, or created by readers inspired by the books.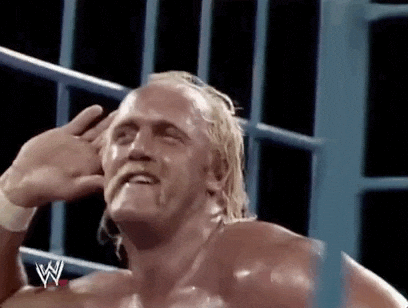 Others find that playing a specific artist or album over and over again to be a soothing distraction during the writing process. For example, Douglas Adams wrote The Restaurant at the End of the Universe while listening to the 1980 Paul Simon soundtrack album, One-Trick Pony, incessantly while writing the book, according to the dedication.
Still others, such as Vladimir Nabokov, preferred absolute silence, as evidenced by his ideal writing environment as a soundproofed flat on the top floor of a New York building.
Creating Sound Lists
Most Memorable Sounds— Tap into your memory and explore what are the strongest and most memorable sounds from your childhood? Adult life? School days? As a parent? It is always best to capture these as they happen, but if they are memorable enough to remember, they are memorable enough to capture on paper.
Sounds That Please You — What are the sights that bring a smile to your face or just make you happy thinking about them?
Sounds That Disturb You — What are the sights that disturb you or make you afraid?
Sounds That Disgust You — What sights bring a sour expression to your face with little effort? What are the sights that make you dry heave just thinking about them? Or vomit outright?
Sounds That Make You Angry — What sights bring your inner rage bubbling to the surface of your psyche? What makes you see red and raises your blood pressure until you feel like your head might burst?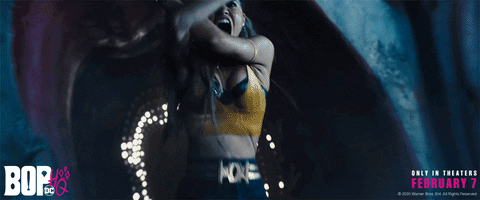 ---
Do It! — Creative Writing Exercises
Write a sound profile of the current moment by listing everything you can hear, including background noise and distant background noise.
Go to a different location–the more unique, the better–such as a park, a busy coffee shop, restaurant, etc., and create another sound profile.
Generate several "sound" lists using the examples from the Creating Sound Lists section above.
Make a list of all the "accents" you can think of (French, Boston, Pirate, etc.)
Write about a song or album that is tightly linked to a meaningful memory.
Create a list of interesting words or phrases you hear during the day.
Generate a soundtrack for your current writing project. This can consist of vocal music, instrumental scores, ambient noise, or just everyday sound.
Movies in the '80s were never complete unless they had an "original motion picture soundtrack." What music is in your original biographical soundtrack?
Give these a try and share your lists in the comments below.